Winter Fair - 11 November 2023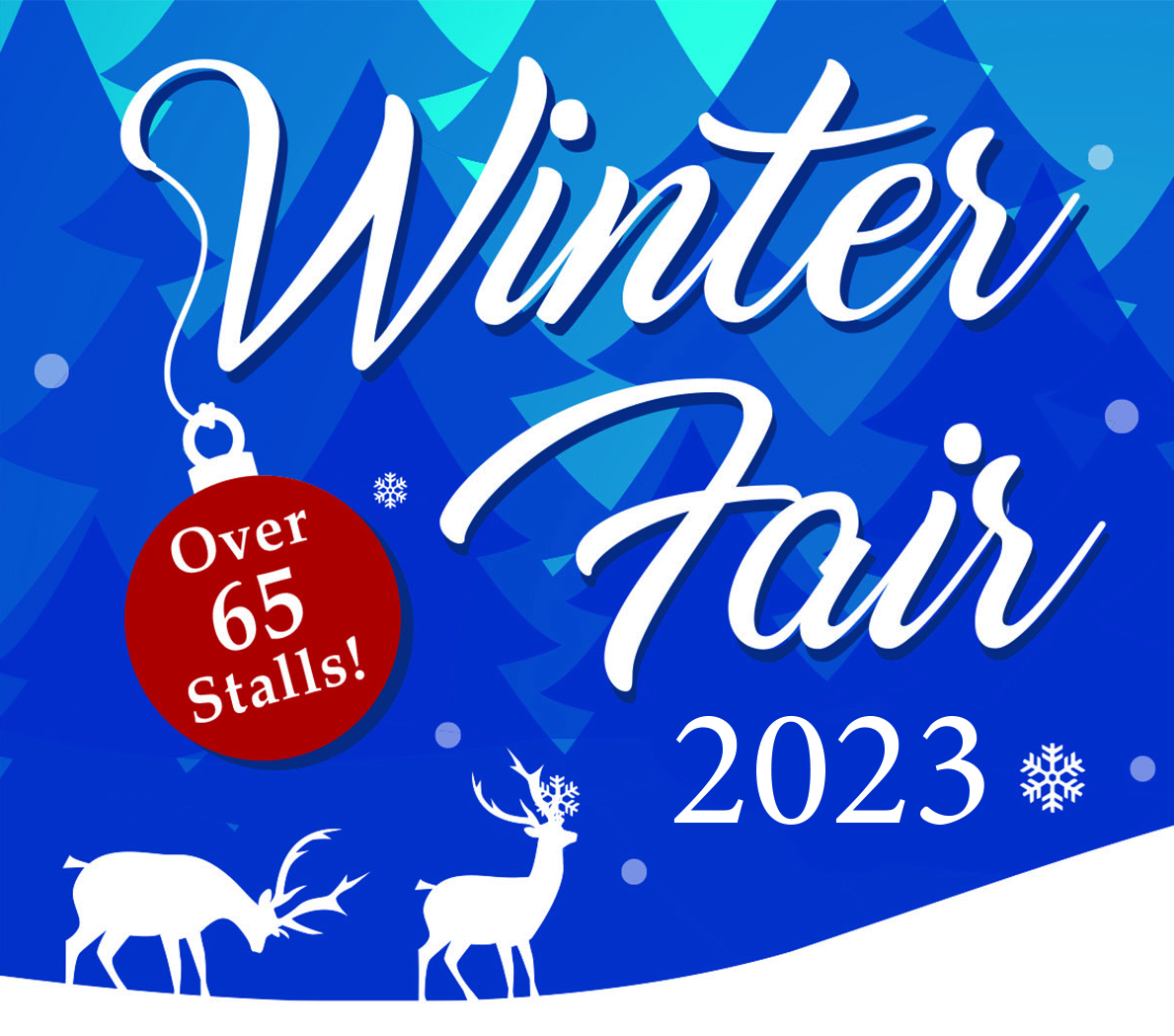 The annual Witham Hall Winter Fair will be taking place on Saturday 11th November in the Sports Centre from 1000 to 1600. There will be over 65 stalls showcasing small and independent businesses - a full list of stallholders can be found below.
Entry to the Fair is free - hot food, including a crêperie and a burger van, will be available plus a café with homemade soup, cakes and biscuits. Face painting and other activities will take place in the children's area, along with a raffle.
This year's event will support Tommy's Arc, the Witham Hall 2023-24 school charity. We look forward to welcoming you to the Fair!
There will be great shopping opportunities from...
| | | |
| --- | --- | --- |
| Amelia Anderson Art | Homeware and gifts | |
| Bellboo | Hand-drawn artwork, prints and commissions | Instagram |
| Big Earring Addict | Jewellery | Website |
| Bowlers Brewery | Bottled local craft ale | Website |
| Bunny and Pud | Quality children's clothing for ages 0-5 | Website |
| Chloe's Brownies | Brownies, blondies cakes and other crazy bakes | |
| Chukka Belts | Stretchy belts, bamboo socks and gifts | Website |
| Cluck Cluck! | Homeware and gifts | Website |
| Concept | Unique giftware | - |
| Country Cut Flowers | Handmade contemporary rustic door and wall rope wreaths | Instagram |
| Crown Jewells | Innovative costume jewellery and animal sculptures for the garden | Instagram |
| Debbie Waterworth Art | Oil Paintings, prints and hand-painted Christmas baubles | Instagram |
| Dilly Dally Jewellery | Handmade and unique jewellery | Website |
| Dough and Co | Artisan filled doughnuts | |
| Elizabeth Stanhope | Homeware and gifts | Website |
| Equilibrium | Clarins beauty products | Instagram |
| FairyDusk | Decorative lighting for your home, garden & gifts. | Website |
| Forever Wild | Luxury cowhide, sheepskins and feather homeware | Website |
| From the Oak Tree | Solid oak gifts engraved with names, dates etc | Website |
| Gift It 2 | Unusual gift ideas for you and your home | Website |
| Grace & Valour | Jewellery | Website |
| Happy Hats and Saddle Creek | Luxurious accessories for all the family | Website |
| Inky Grey | Jewellery hand chosen by you | Instagram |
| JBpostcards | Personalised postcards | Website |
| Kate Please | Nature inspired cards and giftware | Website |
| Killy & Co | Colourful homeware and ceramics | Website |
| Little Plum | Handmade jewellery, notice and memo boards | Website |
| Little Print Gifts | Liberty fabric handmade gifts and accessories | Website |
| Mallard Point Vineyard and Distillery | English still and semi-sparkling wine, award-winning gin, vodka and vermouth | Website |
| Mayfield Vineyard | Wine, fizz, spirits, soaps and candles | Website |
| Me Encanta Jewellery | Semi-precious gemstone jewellery | Website |
| Monogrammed Presents | Personalised gifts and homeware | Website |
| Made Of More and sister brand Crop England | | |
| Mr Pitchfork's Pickles | | |
| Noko Designs | Handmade jewellery with a hint of Bohemian style | Website |
| Paper Plane | Natural, vegan bath and body | Website |
| Patchouli Fair | Ethical & bohemian ladies clothing & loungewear | Website |
| Pittch | Luxury merino wool socks | Website |
| Pj-s | Colourful pyjama bottoms for all ages | Website |
| Prim and Dotty | Paintings, prints, cards, mugs and stationary | Website |
| Reading Monsters (Usborne) | Books and gifts | Website |
| Royal Beauty Stamford | Beauty Products | Website |
| Seaton Gifts | Unique giftware for all the family | Website |
| SookiTwist | Handcrafted, ethically produced scarves, wraps, kaftans and kimonos | Website |
| Stamford Oak Creations | Woodland creations and handmade festive gifts | Website |
| Tangerine Dream | Creative and inspirational gifts | Website |
| The Cheese and Pie Man | Fine cheese and pies | Website |
| The Olive Kitchen | Crepes, burgers, paella | Website |
| The Rutland Chef | Handmade cakes and treats from Rutland | Website |
| The Stamford Notebook | Notebooks, journals, diaries and a selection of lifestyle books hand bound in Stamford | Website |
| Tom Lane | Luxury clothing and accessories | Website |
| Tropic Skincare | Free-from skincare | Website |
| We're In Stitches | Hand made yarn necklaces | Instagram |
| Woodwork By Mark | Bespoke solid hardwood board and platters | Facebook |
| Zanypig | Creative and educational toys and gifts | Website |